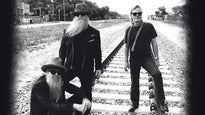 ZZ TOP is coming to South Florida!  They will be playing at the The Fillmore Miami Beach on March 17th!  Give us a call at (954) 922-8899 or click here for tickets:  ZZTOP TICKETS!
Check out all of the cool stuff we have for sale at:  A Place For Tickets Memorabilia Store!
Want to keep up to date with events?  Check us out on our Twitter and Facebook page!